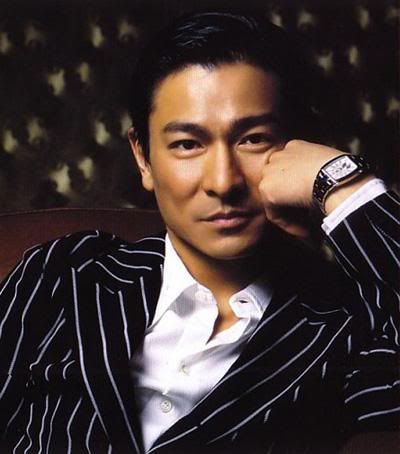 Nazwisko
: Andy Lau ( 刘德华 )
Urodzony
: 27 września, 1961
Urodzony
: Tai Po, Hong Kong
Znany też jako
: Wah Jai, Andy T.W. Lau , Tak-wah Lau , Dehua Liu
Wzrost
: 171cm
Zawód
: Aktor, piosenkarz, producent filmowy
Nagrody

10 statuetek i 30 nominacji
Wybrana filmografia :

Firestorm | Fung bou (2013)
Blind Detective (2013)
Cold War (2012)
A Simple Life | Tao Jie (2011) - Roger
The Founding of a Party | Jian Dang Wei Ye (2011) - Choi Ok
What Women Want | Wo Zhi Nv Ren Xin (2011) - Sun Zi Gang
Shaolin | Xin Shao Lin Si (2011)
Detective Dee and the Mystery of the Phantom Flame | Di renjie (2010)
Future X-Cops | Mei loi ging chaat (2010)
The Founding of a Republic | Jian guo da ye (2009)
Look for a Star | You Long Xi Feng(2008)
Three Kingdoms: Resurrection of the Dragon (2008) - Zhao Zilong
The Warlords / Tau ming chong (2007) - Cao Er-Hu
Brothers Hing dai (2007) - Chief Inspector Lau
Protege / Moon to (2007) - Lin Quin
Battle of Wits Muk gong (2006) - Ge Li
My Mother Is a Belly Dancer Seelai ng yi cho (2006) - Cameo
I'll Call You Duk haan yum cha (2006)
All About Love | Tsoi suet yuk chi ngo oi nei (2005) - Ko/Derek
The Shoe Fairy Renyu duoduo (2005) (voice) - Narrator
Wait 'Til You're Older Tung mung kei yun (2005) - Kwong
A World Without Thieves / Tian xia wu zei(2004) - Wang Bo
Yesterday Once More Lung fung dau (2004) - Mr. To
McDull, prince de la bun (2004) (voice) - McBing, McDull's father
Left Hand Blood Brothers Gong wu (2004) - Hung Yan-jau
House of Flying Daggers / Shi mian mai fu (2004) - Leo
Magic Kitchen Moh waan chue fong (2004) - Chuen Yao
Golden Chicken 2 Gam gai 2 (2003) - Chief Executive in Year 2046
Infernal Affairs: End Inferno 3 Mou gaan dou III: Jung gik mou gaan (2003) - Inspector Lau Kin Ming
Running on Karma Daai chek liu (2003) - Big
Cat and Mouse Liu sue oi seung mau (2003) - Zhan Zhao
Infernal Affairs / Mou gaan dou (2002) - Inspector Lau Kin Ming
The Wesley's Mysterious File Wai shut lee ji laam huet yan (2002) - Wesley
Fat Choi Spirit | Lik goo lik goo san nin choi (2002) - Andy
Give Me a Chance Kap sze moon yat goh gei kooi (2002)
Dance of a Dream Oi gwan yue mung (2001) - Namson Lau
Fulltime Killer Chuen jik sat sau (2001) - Lok Tok-Wah
Love on a Diet Sau san naam neui (2001) - Fatso
A Fighter's Blues A Fu (2000) - Mong Fu
Needing You / Goo laam gwa lui (2000) - Andy Cheung/The Cupid Express
The Duel Kuet chin chi gam ji din (2000) - Cool-Son Yeh
Century of the Dragon Long zai bian yuan (1999) - Fai-lone
Running Out of Time Am zin (1999) - Cheung
The Con Man in Las Vegas Du xia da zhan Lasi Weijiasi (1999) - King
Prince Charming Hei ma wang zi (1999) - Wah
Fascination Amour Ai qing meng huan hao (1999)
The Conman Du xia 1999 (1998) - King
A True Mob Story Long zai jiang hu (1998) - Wai Cheung-Dee
Island of Greed Hak gam (1997) - Capt. Fong Kuo-Fai, Bureau of Investigation Artillery Team
Armageddon Tin dei hung sam (1997) - Dr. Tak Ken
Thanks for Your Love ½ Chi tung chong (1996) - Wah
What a Wonderful Life Qi yi lu cheng ji zhen xin ai sheng ming (1996) - Sun, Chung Wah
Shanghai Grand San Seung Hoi taan (1996) - Ding Lik
A Moment of Romance III Tian ruo you qing III: Feng huo jia ren (1996) - Lau Tin-Wai
Full Throttle Lie huo zhan che (1995) - Joe
Great Adventurers Da mao xian jia (1995) - Wai Lok-yan/Mandy Chan
Drunken Master III Jui kuen III (1994) - Yeung Kwan
Heaven and Earth Chinese Untouchable]] Tian yu di (1994) - Cheung Ye-Pang
Legend of the Drunken Master Jui kuen II (1994) - Counter Intelligence Officer
The Three Swordsmen Dao jian xiao (1994) - Smiling Sam
A Taste of Killing and Romance Sat sau dik tung wah (1994) - Ko Sau (The Judge)
The Perfect Exchange Zhi zun zhou liu ji zhi tou tian huan ri (1993) - Mandy Chin
Future Cops Chao ji xue xiao ba wang (1993) - Ti Man/Balrog LaCerda
Days of Tomorrow Tian chang di jiu (1993) - Fong Tak-Shing
Moon Warriors Zhan shen chuan shuo (1993) - Fei
Casino Raiders II Zhi zu wu shang II yong ba tian xia (1993) - Chicken Feet
Saviour of the Soul II Jiu er shen diao zhi: Chi xin qing chang jian (1992) - Ching-Yan
The Prince of Temple Street Miu kai sup yi siu (1992) - Twelve Tong/Triad Branch Leader
Game Boy Kids Ji Boy xiao zi zhi zhen jia wai long (1992) - Wong Kau-Tai
Gun n' Rose Long teng si hai (1992) - Andy
What a Hero Hua! ying xiong (1992) - Yuen Ta Hwa
Casino Tycoon II Do sing daai hang II ji ji juen mo dik (1992) - Benny 'Hsin' Ho
Casino Tycoon Do sing daai hang san goh chuen kei (1992) - Benny Ho Hsin
Come Fly the Dragon Fan dou ma liu (1992) - Chow Chun-Kit
Handsome Siblings Jue dai shuang jiao (1992) - Fishy
Lee Rock III Wu yi tan zhang Lei Luo zhuan zhi san (1992) - Lee Rock
The Sting Xia sheng (1992) - Simon Tam
Saviour of the Soul Gau yat: San diu hap lui (1991) - Ching
Party of a Wealthy Family The Banquet]] Haomen yeyan (1991) - Presenter
Lee Rock II Wu yi tan zhang: Lei Luo zhuan zhi er (1991) - Lee Rock
Lee Rock Wu yi tan zhang: Lei Luo zhuan (1991) - Lee Rock
The Tigers Wu hu jiang zhi jue lie (Jin pai wu hu jiang) (1991) - Lt. Lau Chi-Ming
The Last Blood Jing tian shi er xiao shi (1991) - Brother Bee
Days of Being Wild / A Fei zheng chuan (1991) - Tide
God of Gamblers II Dou hap (1991) - Michael 'Dagger/Little Knife' Chan/'The Knight of Gamblers'
Zodiac Killers Jidao zhuizhong (1991) - Ben Li
The Ultimate Trickster Jing gu jyun ga (1991) - Chi Man-Kit
Kung Fu vs. Acrobatic Ma deng ru lai shen zhang (1991) - Charles
Hong Kong Godfather Tian zi men sheng (1991) - York Koo
Dances with the Dragon Yu long gong wu (1991) - Lone Ka-Chun (Aaron)
Don't Fool Me! Zhong Huan ying xiong (1991) - Hero Hwa
Dragon in Jail Yu zhong long (1990)
Gangland Odyssey Yi daam hung sam (1990)
The Last Princess of Manchuria Chuan dao fang zi (1990) - Fook
Island of Fire Huo shao dao (1990) - Lau/Boss Lee
Forbidden Imperial Tales Jia dao gong li de nan ren (1990) (singing voice)
A Moment of Romance / Tian ruo you qing (1990) - Wah Dee
A Home Too Far Yi yu (1990) - Tu
Hong Kong Corruptor Zai zhan jiang hu (1990) - Wah
No Risk, No Gain: Casino Raiders - The Sequel Zhi zun ji zhuang yuan cai (1990) - Big Dee
Stars & Roses Ai ren tong zhi (1989)
The Romancing Star III Lang zhi yi zu (1989) - Lau Bei
God of Gamblers Du shen (1989) - Michael 'Knife/Dagger' Chan
Proud and Confidence Ao qi xiong ying (1989) - Wah
Perfect Match Zui jie nan peng you (1989) - Lok Ka-Sing
Runaway Blues Biao cheng (1989) - Lam Kwong
The Truth: Final Episode Fa nei qing da jie ju (1989)
The Fortune Code Fu gui bing tuan (1989) - Wah
China White Gwang tin lung foo wooi (1989) - Adoptive Father
Crocodile Hunter Juen diu daai ngok (1989) - Senior Inspector Happy Chiu
City Kids 1989 Ren hai gu hong (1989) - Sas
Long Arm of the Law 3: Escape from Hong Kong | Sheng gang qi bing di san ji (1989) - Li Cheung-Kong
News Attack Shen xing tai bao (1989)
Bloody Brotherhood Tong gen sheng (1989) - Cheung Ka-Wah
Little Cop Xiao xiao xiao jing cha (1989)
Casino Raiders Zhi zun wu shang (1989) - Crab Chan
The Crazy Companies II Zui jia sun you chuang qing guan (1988) - Tsui Ting-kwai
As Tears Go By / Wong gok ka moon (1988) - Wah
The Crazy Companies Zui jia sun you (1988) - Tsui Tung Kwai
The Romancing Star II Jing zhuong zhui nu zi zhi er (1988) - Lau-Bei
The First Time is the Last Time Di yi jian (1988) - Yung
The Truth Fa nei qing (1988)
Walk on Fire Lie ying ji hua (1988) - Lau Kwok-Wah
The Dragon Family Long zhi jia zu (1988) - Lung Wah
Three Against the World Qun long duo bao (1988) - Chan Charlie
Lai Shi, China's Last Eunuch Zhong Guo zui hou yi ge tai jian (1988) - Han-Ming
Rich and Famous | Gong woo ching (1987) - Lam Ting Kwok
Sworn Brothers | Gan dan xiang zhao (1987)
Tragic Hero Ying hung ho hon (1987) - Lam Ting Kwok
In the Blood Shen tan fu zi bing (1987)
Magic Crystal Mo fei cui (1986) - Andy Lo
Lucky Stars Go Places Zui jia fu xing (1986) - Lambo
The Unwritten Law Faat ngoi ching (1985)
Twinkle, Twinkle, Lucky Stars (1985)
Lucky Stars Superior Shine Fuk sing go jiu (1985) (uncredited)
Everlasting Love Ting bu liao de ai (1983)
On the Wrong Track Wai mit hiu dei che (1983) - Paul Chen
Boat People Tau ban no hoi (1982) - To Minh
Once Upon a Rainbow Choi wan kuk (1982)
Shanghai 13 Shang Hai tan: Shi san tai bao (1981) - The Student
za
http://asianmediawiki.com/Andy_Lau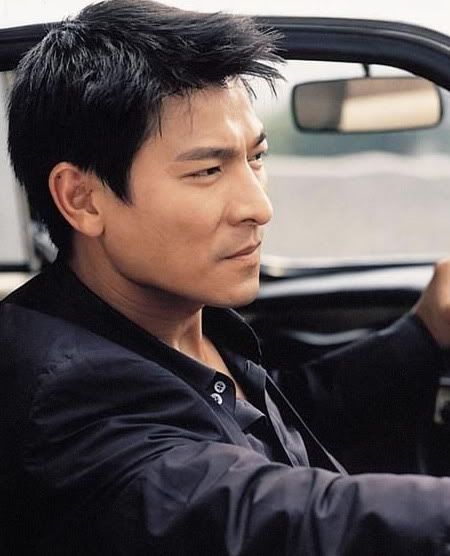 Andy Lau jest nie do zdarcia
. Jedna z największych azjatyckich, filmowych gwiazd.
Fanom aktora i nie tylko polecam świetne filmy : (kolejność chronologiczna)
As Tears Go By
- od Kar Wai Wonga
Shanghai Grand
- stylowy gangsterski romans
Running out of time
- reż. Johnnie To - pojedynek przestępca vs. negocjator
Needing You
- też reż. Johnnie To - komedia romantyczna, w obsadzie Sammi Cheng
Fulltime Killer
- ponownie Johnnie To - ciekawe połączenie dramatu i filmu akcji - Lau jako hitman
Infernal Affairs
- wiadomo, klasyka ; Lau zagrał też w prequelu
Dom Latających Sztyletów
- również nie trzeba polecać
World Without Thieves
- o złodziejach, i rozrywkowo i artystycznie